Do You Have Aches and Pain? Why do you have them?
And How to be Pain Free Again!

A disease that used to be rather rare is now commonplace.  It is usually misdiagnosed and therefore treated with the wrong medications.
You can get Lyme Disease from any biting insect and close contact with anyone who has it. It is very contagious. In some families, everyone has it to some degree, even the dogs and cats.  The unique thing about this bacterium is it either causes over 300 different diseases on mimics over 300 different sets of symptoms. Some of the sets of symptoms are so far out doctors will tell you it's all in your head. (Not a real sickness and you may be labeled:  Psychosomatic).
It seems to settle in any weak place and therefore cause way different symptoms in each person. They thought I had fibromyalgia along with rheumatoid arthritis while my wife had severe digestive problems. Because of the vastly different symptoms very few doctors, either natural or allopathic, would even guess we both had the same disease.
Remember intimate contact with someone who has it (a kiss etc.) will transmit the bacteria.  What if your dog licks your face, mouth? The dog could get it, too!
You don't have to be bitten to pick it up from another person: it can even be airborne! Any mosquito, fly or gnat that bites you could be injecting you with this bacterium.
I got mine from a mosquito bite and my wife got it from me. Yes, it is very contagious to all family members.
It was nine years after I got the mosquito bite that healed a lot different than usual that I figured out what was wrong.
I thought I might have one of many different neurologic disorders — fibromyalgia, psychosomatic disorder and this one, too —  neurosyphilis.
These are some of the symptoms below:
Subtle cognitive problems, difficulty with speech
Difficulties with concentration, mood swings
Fatigue, tiredness, poor stamina
Weakness in the legs, leg pain, stiffness of joints or back
Shooting pains, numbness, and tingling in the hands or feet
Irritable bladder, internal pain
Panic attacks and anxiety
Arthritis affecting the knees, legs, ankles, hips, shoulders, elbows, wrist
Nerve pain radiating out from the spine
Numbness in the limbs or facial paralysis (Bell's Palsy)
The proper name of this disease is Borreliosis but it's commonly called Lyme disease, named after the town where it was first diagnosed. I know the myth "You get it from a deer Tick", but that is mostly urban legend. Most people disregard the possibility of this disease because they haven't been out in deer woods.
"Lyme disease is a great masquerader, which makes getting a proper diagnosis of Lyme a real challenge. Lyme can cause symptoms in multiple organs, including skin, heart, nervous system, joints and muscles and gastrointestinal tract. Involvement of the lungs, eyes or urinary tract has also been experienced," reports Leo Galland, M.D.
I never gave Lyme disease a thought because I didn't get a tick bite.  After we finally knew, we tried many things that were supposed to kill that bacteria off but all they did was slow it down somewhat.  I've since talked to dozens of people who've spent thousands of dollars and 10-20 years trying to get rid of this tough little corkscrew shaped bacteria with few results. Lyme disease is caused by the bacterium Borrelia burgdorferi and actually has now spread worldwide.
How did we luck out? Continue reading below"  http://reikiranch.net/spotlight/do-you-have-aches-and-pain-could-it-be-lyme-disease
By Herb (Roi) Richards, co-author of book How to Attract Wealth in its 8th printing, Graduate of the College of Life Science in Health and Natural Nutrition, Laser Reiki Master, and author of numerous health related articles.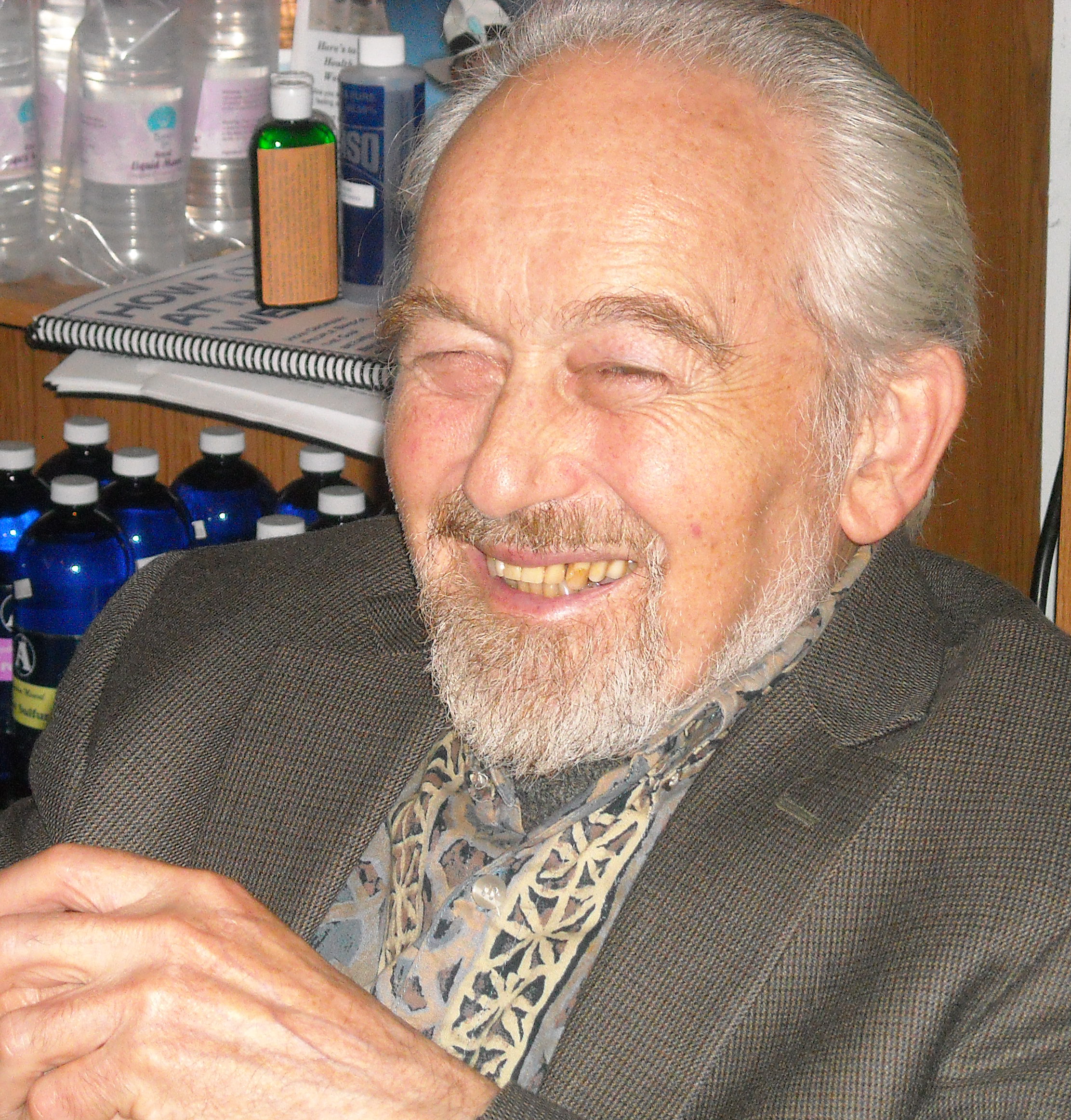 We lucked out and got rid of all aches and pains — for only $25.00 by taking simple water purification drops. We purified the water in our bodies thereby killing the bacteria causing the inflammation and sickness!
(this is the continue of the Spirit Journal Article, Seattle, WA)
 Price of the treatment – only $25 plus $7.9 shipping for the US. Go to the web site or call us to order. Tel. 360-748-4426. Or click here: The Reiki Ranch Store – the shopping cart!
We lucked out and found a mineral solution to aches and pains — you receive a 6 months to one years supply for just pennies a day!  It has been called Water Purification drops for around 80 years. Jim Humble re-discovered it as a supplement several years ago and has written two books on it.

A friend told us about a water-purifying product that's now commonly called "Master Mineral Solution" or MMS. It costs around $25.00 for about a one year supply so it'll never be a mainstream accepted healing agent (there's no money in it). What does this mineral solution produce that kills all bacteria, fungus and viruses?  I researched the end product: Chlorine dioxide where it was discovered in 1814 by Sir Humphrey Davy and has been used in swimming pools, water purification systems, washing down animal caucuses in meat processing plants and used for making stream water safe to drink by hikers and backpackers.
It has been used to purify water supplies for over 80 years especially in Europe and as a pill or kit for campers and explorers to take with them. It's known to kill most all pathogens so it doesn't matter what you were diagnosed with, it'll probably do the job and is almost free!
Water Purification Drops also called MMS consists of two products that are mixed together at the time of use. (Two small bottles: Sodium Chlorite 28% and citric acid). Combine 1 drop of each in a dry glass for 20-30 seconds and they become a short lived mineral solution called Chlorine Dioxide that will purify water no matter where it is. You will need to add a glass of water to the solution before drinking because in its pure stage it is very caustic.  The Reiki Ranch Store – the shopping cart! for WP/MMS
Since our bodies are between 70% and 80% water it's a perfect way to kill off all the nasty little microbes that set up housekeeping in the human body. I understood the body makes some chlorine dioxide, just not enough to cope with today's world. If you have a bad infestation of any kind of pathogen, heavy metal etc. you only use a tiny amount (one to three drops of each bottle product) dropped together in a dry glass, mix it, wait 20 seconds and it'll go from clear to a nice yellow color. Now it is ready to put in water and use.
After taking it for just two weeks my hands that had been swollen for two years would fully close again – I could make a fist with both hands. The swelling in the knuckles went down and so did the pain. Both me and my wife used the water purification drops for a little over two years. We actually continued quite a while after the symptoms went away to make sure all the little critters were killed. We're back trail riding on our off highway motorcycles again. I still don't have all my muscle strength back 100%, but it's a far cry from being the invalid I was. We take a small maintenance dose once or twice a week now to take care of anything we might pick up in our everyday life.
Arthritis Be Gone with MMS – Arthritis is an inflammation of the joints – article taken from the Internet
Arthritis is an inflammation of the joints that lacks collagen deposit. What is eating up the joints?  Could it be little spirochetes – proper name for the screw like bacteria that causes syphilis, relapsing Fever, Lyme disease, Seven Day Fever, Leptospirosis Spirochetosis, Swineherd Disease, Leptospirosis is an infectious disease, intestinal Spirochaetales- higher bacteria; slender spiral rodlike forms, Treponemataceae – small spirochetes some parasitic or pathogenic and perhaps many other hard to treat diseases. Some of these spirochetes have taken up their homes in the joints and may be the cause of so many joint replacements? Many old people start to experience such painful joints especially when they try to stand up after a long hours of sitting or if the cold season is around. There are actually many anti-inflammatory medications available now but most of these will contradict with other medications such as meds for heart problems. Taking so many medications causes major problems. While taking chlorine dioxide in your water has no ill side effects and it will kill these syphilis like bacteria causing the pains and your joints can heal themselves again.
MMS (Water Purifier Drops) is way different from taking other supplements and drugs. It has the most powerful components that will not only kill the little bugs that cause diseases but it could also help boost your immune system in many other ways. This is very much advisable for oldies as they are now more prone to get infected because of their poor immune system and low energy levels. MMS has very negative electrical charge in its ionic field and will find and destroy anything that is anti-life in the body. It will help fight off diseases and infections.
For people experiencing arthritis, they can still take their medications while taking MMS. It will not interfere nor cause any side effects. Just make sure to take MMS 3-4 hours apart after you take your medications. Many people who have arthritis claimed great results just after they take their first MMS dosage. One person's rheumatoid arthritis swollen hands were able to close after only 3 weeks of taking the MMS.
By Herb Roi Richards, an internationally published writer, who is well versed in Alternative health and well being.
Check out the MMS/water Purifier product here: http://mms.reikiranch.net/index.php?_a=product&product_id=3